Mission:
Professional Techworks, LLC offers professionalism and reliability for your successful information technology projects.
Key Benefits of Pro Techworks Consulting:
Communication
Productivity
Community
Collaboration
Satisfaction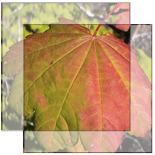 Dear Current Clients and New Prospects:
Thank you for the great relationship we have, or will have. Professional Techworks, LLC understands what it means to be a truly customer–oriented, value–driven business. Your information is as valuable as gold, and we want to make sure it gets treated as a precious commodity. Whether it's a web site or a new database project, we're here to give you the expert advice and technical skill needed to complete the job on time and on budget.
2015-16 Schedule of Services and Fees
Web consulting and ongoing web site management
$75 per hour
Web Hosting
$49.95 per month Premium Service, $24.95 per month standard, or $19.95 if pre–paid on an annual basis ($239.40)
You are not required to host your web site with us. We're happy to work with you and your current hosting platform.
Web Design and Publishing Services
$75 per page, minimum 10 pages ($750).
Full Service Web Package for Small and Medium Sites (less than 20 pages). Unlimited routine updates, all year, one low fee! Contact us about larger site contracts.
$2500 per year. Includes FREE hosting and email services.
Email Broadcasting (Appropriate content only, to authorized opt-in lists only. We follow federal spam guidelines.)
$25 per 1000 addresses per broadcast.
IS/IT Consulting and Programming (IT project management, web application programming, database application programming)
$125 per hour
If you are an individual, a professional, or a business interested in customized services please contact us. We are flexible and reliable and love to explore new technologies and ideas in partnership with our clients.
Best wishes for coming year and beyond. May all your personal and professional goals be within reach!
Tim Foelker, President
Professional Techworks, LLC