Mission:
The core value of Professional Techworks is to be available at any time to meet the needs of the client with absolute professionalism and 100% reliability.
Key Benefits of Pro Techworks Consulting:
Communication
Productivity
Community
Collaboration
Satisfaction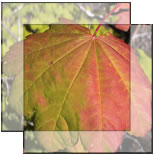 Your Information.
Gather it, manage it, share it.
Profit From It!
Contact us about your custom needs for in-house databases, web site, or web application projects. Full service database and web site development and maintenance, data processing and analysis, and other virtual business services.
Get a free project review and consultation by calling 541–689–8897, or email your request to consult@protechworks.com.
We recently received this testimonial from a client:
The Alliance of Hazardous Materials Professionals (AHMP, is a professional membership organization with a large member database and a very small administrative office. The expertise and resources needed to develop and maintain a web site were outside of our limits until we discovered Tim Foelker and Professional Techworks.
Tim has been our web designer and webmaster and online dataabse guru for over six years. From the conception of our web site, through the design and final completion, to the daily maintenance – I have found him to be responsive, innovative, and cost effective. He has helped us refine our ideas and create an attractive, well–designed, user–friendly site that is secure, reliable, and up–to–date. Tim's responsiveness to our concerns, questions, and changes—large and small—is almost immediate. He is creative, technically skilled, professional and personable. The pride and concern he takes in his work is evident in his response, personal attention, and final product.
Professional Techworks has taken a large administrative responsibility from our small office. The recommendations Tim has made for additions to our web site have also helped to further reduce our workload. We are truly grateful for the help and support that Tim gives to our organization and I strongly recommend the services of Professional Techworks to others.
National Administrative Team
Alliance of Hazardous Materials Professionals
www.ahmpnet.org