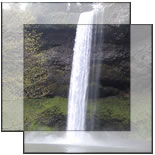 Pro Techworks: A Crucial Link to Technology That Works for Individual Professionals.
Leverage the Internet as an Asset
Professionals like you need information technology skills to streamline your productivity and compete in today's technology-centric world. No one can learn it all. Let us be your source of help for technology that challenges your level of experience.
Does your web site need to be professionally developed or redesigned? Are you marketing your services correctly on the web? Are you using all the internet resources you can to enhance your productivity? Professional Techworks can answer these questions deliver you from the grind of too much information.
It's All About Service to You.
Having problems choosing a software application? Or using some feature of your existing software? Help is usually a quick email away. And the help might even be free!
Problems keeping your computers connected or looking to upgrade your hardware or internet connection? Not sure exactly what your needs are? We'll provide the best options for cost, effectiveness and reliability. We also provide technical research services, and not just computer or internet related. Offer us a topic and we'll give you avenues to explore or even a full detailed analysis of the subject.