Key Benefits of Pro Techworks Consulting:
Communication
Productivity
Community
Collaboration
Satisfaction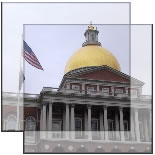 Web site design and development for associations and membership organizations large and small. Maintenance plans take the worry out site updates, keeping your members informed and involved.
Your Needs are Paramount.
Administrators are constantly busy tending to the needs of the membership, daily crises, and internal chores. An organization's web site can quickly become stagnant, often failing to deliver the services that are so important to its members.
Large or small, keeping your members informed and involved is the lifeblood of most membership organizations. Professional Techworks' maintenance plans take the worry out of site updates and—just as importantly—give your members an ongoing, reliable vehicle for building community.
Connect With the Net, Not Just To It.
Having a web presence means more than just a web site with a logo and contact information. Professional Techworks helps you maximize value from information on the net through timely news delivery and relate services that support your membership goals.
Not Only a Web Design Firm
Professional Techworks provides services and support for virtually every aspect of information technology. We will design, host, and maintain your web sites. We will also help you organize your activities to reuse data for multiple purposes—on the internet or off.
Service is Where It Counts
Even if you have skilled web professionals on staff, we are available for individual programming or design projects that may complement their skills and improve the turn-around time of a project.
We respond to your requests quickly, usually the same day, guaranteed within 24 hours.